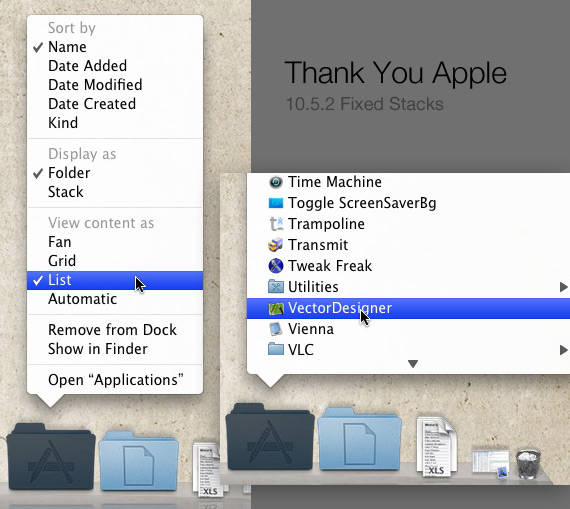 I installed the 10.5.2 update this morning and hurrah you can now browse folders in list view from the dock again. This was my only major problem with Leopard. I never understood stacks or the way you are meant to use them, the icons really didn't work and most of the time you ended up having to open the folder up anyway to get the file you wanted.
Using stacks after the update works really well, you have the option of keeping things working the new way, or you can switch it back to the classic way of having a list of folders and files you can browse without opening them. You can also now change the way the files are ordered. There is an option to use the folders icon rather than a "stack" of it's contents.
The only other issue I've had with Leopard was that it seems to sometimes drop the connection to a wireless network, but reading through the update notes this seems to have been fixed too.
⚠️
This entry is copied over from a much older version of my site and will probably contain broken images or links. I'm working on hunting down the missing resources, but for now some things might be missing.